drake – best i ever had (remix ft. ma$e) + bet awards performance (2009)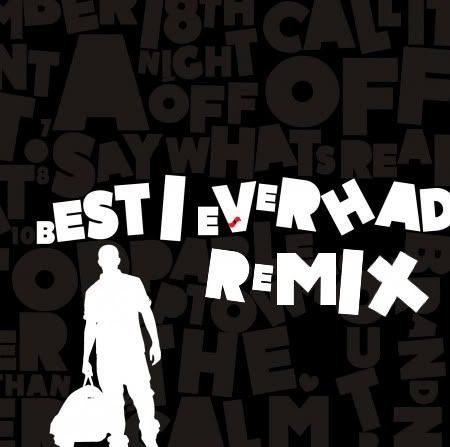 ma$e aka mudra ma$e aka pasta mase aka dr. mason bethea hops on the drake train.
hit the cut for video of drake performing with random yelling dudes aka lil wayne/birdman/young money at the bet awards last night.
download best i ever had (remix ft. ma$e).
- panda
[vodpod id=ExternalVideo.844029&w=425&h=350&fv=nhidelogo%3D0%26content%3Dhttp%3A%2F%2Fvideo.ak.facebook.com%2Fvideo-ak-sf2p%2Fv2685%2F128%2F90%2F102693073320_45181.mp4%26external%3Dtrue%26poster%3Dhttp%3A%2F%2Fi41.tinypic.com%2F2mfeueu.png%26iconcolor%3D0xFF0000%26fhidelogo%3D0%26logoalpha%3D0.5%26glowcolor%3D0xFF0000%26showlogo%3Dfalse]
reasons this performance was a catastrophe that CAN'T be blamed on drake's torn ACL (hence the stool):
1. dude almost never tries to sing live. he just yells everything.
2. the 12 year old girls that were brought on stage.
3. everything lil wayne and young money did, said, performed, etc.
4. the fact that after this embarrassment, they went to janet jackson's heartfelt appearance and a jamie foxx/ne-yo michael jackson tribute. good job planning your segments BET.