weworemasks presents: user-submitted year end lists for 2009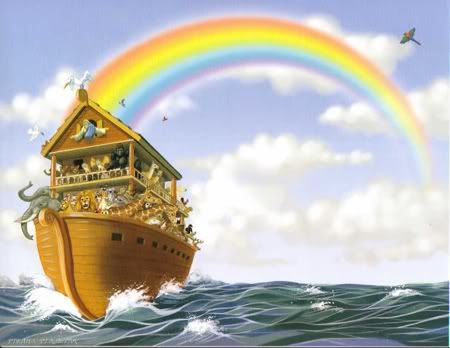 merry christmas, happy hanukkah and all of that tis' the season business. hope you all are having a warm, fuzzy and drunk holiday season. we may not mention it often enough, but all of you are the reason why we do this. we don't make a cent off this and at best, we're getting into some shows for free and getting the opportunities to chat it up with some artists we admire. but again, none of that is possible without the following we have developed over the last two years. we've had the platform ready for all of you good lookin' animals out there to submit, and as always, some of you came through and delivered.
hit the jump for some of the user lists.
-grizzly c/o weworemasks
Daniel Gleason
guitarist, Winston Audio
winston audio on myspace.
here's my 5 favorite records of the year. im not gonna rate them, i'll leave that to the experts. this comes out as mostly a list of straight rock records. normally i'd have some other things in there, but i felt like it was a down year for hip hop, metal, etc.
them crooked vultures – them crooked vultures
this is probably the most enjoyable record thats come out in a long time for me. they sound they are having an incredible time on this. dave grohl reminds me/us what first made him a legend.
pearl jam – backspacer
so many great melodies, so many great moments. they sound like the weight of the world has been lifted. the last track on the record, "the end", is one of the most heartbreaking songs i've ever heard.
the flaming lips – embryonic
my second favorite record by one of my favorite bands. thought it doesn't top the soft bulletin, (not sure anything will), it has undeniable grooves. its amazing that bands like this one and pearl jam are making some of their best stuff 20 or 30 years into their career.
manchester orchestra – mean everything to nothing
im lucky to have the opportunity to see this band operate up close, and im a better musician for it. this was probably the most surprising release of the year for me, though i expected it be great. to me, this sounds like a bands third or fourth record, not its second. the growth was pretty shocking and inspiring. i want to improve that much for our second record.
alberta cross – broken side of time
i just stumbled onto this band a couple weeks ago. they are doing a similar thing to us, but they are probably doing it better. it wont be long before you are hearing about this band all time. please go check them out now.
top 5 other stuff:
-avatar
-arkham asylum
-touring with the meat puppets
-the singer of the dead weather
-angry whopper
——————————————-
Fat Tony
rapper, beast
fat tony on myspace.
I'm so bad with new music. Although I'm as addicted to the internet as the average American, I usually skip right past the latest new band being hyped on your favorite (and least favorite) blogs. These bands go right past my scrolling eyes as if they never existed most of the time, which is pretty good for staying away from bullshit but limits me from cool new music I may actually enjoy. This year, more than ever, I stayed way the fuck away from new bands unless they were co-signed by someone I knew and respected in real life. I also stayed away from jamming albums completely, but nowadays what's an album, ya know? A $Free.99 zip file? A torrent? I don't have time to listen to all this music I steal! Shit, I have a life.
This year end best music write-up isn't numbered because it's various genres and bands throughout the list. Plus I really don't feel right putting no shit like Lady Gaga before UGK.
Without further ado, here's my favorite music related things from 2009.
Animal Collective – "My Girls" (Merriweather Post Pavillion)
To many, this is the year's best song and I sure don't blame them. Animal Collective started the year off right releasing one of their best albums, Merriweather Post Pavillion, and ended the year off right with a pretty good EP too. First time I heard this song I knew it'd shake shit up. Lovely melodies expounding upon the importance of familial love and care, great danceable rhythm – totally inspired a whole new generation of high school kids to try hallucinogenic drugs and spazz out in the name of art.
Atlas Sound – "Shelia" (Logos)
So sweet. My favorite song off the latest Atlas Sound album Logos comes from an impromptu burst of creativity during an Atlas Sound show. Bradford Cox sat on drums and banged away with his feet while strumming the riff to this tune making up the lyrics along the way. Find it on YouTube, dudes. "When we die / We'll bury ourselves / 'Cause no one wants to die alone."
B L A C K I E – "My Window" (Dope & Doper EP)
Epic. "Like a little kid the sun comes running through my window / I feel like a little kid, yeah / I feel like I barely made it / Like I'm God's favorite" La Porte, Texas' B L A C K I E laments to God on one of his most intense songs about his own struggles ("Why you make life so hard, God? / Don't you know how we're living? / My eyes keep tearing…"), and attacks those who wish to nitpick at his sound, style and voice. "I promise I'll give thanks for the day / But it's been so long I forgot how to pray / I promise I'll give thanks for the day / But it's been so long I don't know what to say"
Cam'ron – "Get It in Ohio" (Crime Pays)
I wish Cam'ron latest album sounded completely like this. The synths in this heavy, slow beat make the whole thing sound huge; very reminiscent of classic Dipset (R.I.P. to one of the greatest rap crews in history). "I'd rather be judged by 12 than carried by 6 / By 12:12, well, they carry my bricks." "[If you] play Zeus, homeboy, [you will] get a replaced tooth." Excellent production by Araab Muzik and Cam'ron back on his midwest coke game shit referencing a lyric from the classic album Purple Haze makes this one a hit.
Chalie Boy – "I Look Good"
Finally a song that expresses how I have felt my entire life.
Cold Flamez – "Miss Me Kiss Me"
Best jerk song I heard all year. I love the original recording of the track with the bass mimicking a rattling trunk from a pedestrian's viewpoint and the nasty auto-tune raps from today's youth all with a bedroom demo feel. Reminds me of some old Too Short. "Hickies let 'em know that she with me / She pinned me on the wall had me singing like Whitney / Yeah, she threw that ass back / While her friend up under us licking my sack" + "Beat it so good like a nigga billy clubbed it / Loaded in this bitch, yeah, I feel like David Ruffin." As much as I assume these little niggas watch BET, they better wrap it up.
Dirty Projectors – "Stillness is the Move" (Bitte Orca)
Indie rock music breakout song of the year. By far, I think this is the best new song that came out in 2009. Interesting guitar sounds, great beat, white girls doing their best 1990's R&B runs and fills while singing lyrics derived from Peter Handke's "Song of Childhood" all make this one a winner. Love it mayne.
Dorrough – "Ice Cream Paint Job" (Dorrough Music)
Dallas got it. What a fucking beat.
Drake – "Successful" f/ Trey Songz & Lil' Wayne (So Far Gone EP)
I'm not much of a Drake fan but he really did his thing on this number. Much more impressive than "Best I Ever Had." 2009 was the year of Drake as for much of the year he had every young woman in America (especially Houston, Texas) enthralled with his looks and lyrics and enough radio play (read: payola) to keep his work fresh on everybody's mind.
Florence + The Machine – "Rabbit Heart (Raise It Up)" (Lungs)
First heard this from a Ninjasonik remix. I don't know much at all about Florence + The Machine but she's really singing her ass off on this tune and it's definitely one of the most impressive numbers I've heard all year. Somebody please get to blending this with Slum Village's "Raise It Up" someway, somehow pronto.
Ghostface Killah – "Stapleton Sex" (The Wizard of Poetry)
I'll never get enough of nasty rap songs about fucking. DIRTY RAP FOREVER.
Girls – "Lust for Life" (Album)
"I wish I had a boyfriend / I wish I had a loving man in my life / I wish I had a father / Then maybe then I would have turned out right / But now I'm just crazy / Totally mad / Yeah, I'm just crazy / Fucked in the head." Weird, freaky video, cool, catchy guitar song. Odd looking dudes from San Francisco with a frontman that grew up in a cult centered on strange ways of fucking and Jesus. He was born to be a rock 'n' roll star. I wish I had "a pizza and a bottle of wine" too, dude. Really and truly.
Gucci Mane – "Wasted" f/ Plies (The State vs. Radric Davis)
"Party party party, let's all get wasted / Shake it for me, baby girl, do it butt naked." That lyric alone got me hooked. Gucci is the 2009 Atlanta rap star who is quickly gaining more and more exposure as I type and getting better all the time at his craft. This man clearly loves to rap and lives in his own world – two things I totally admire. There were other really good Gucci Mane songs I liked this year like "Beat It Up," "Lemonade," "Girls Kissing Girls," "Everything," "Break Up," "Obsessed (Remix)," and the Gucci Mane tribute song featuring the man himself "Gucci" by Shawnna, but of them all this one stuck out as the closest thing to an anthem. Pass the weed, please.
Jay-Z – "On To The Next One" (The Blueprint 3)
The best song on the otherwise mediocre The Blueprint 3 by the world's greatest rapper. Swizz Beatz accompanied by Jigga never fails! "Hov on that new shit, niggas like, "how come?" / Niggas want my old shit / Buy my old album / Niggas stuck on stupid / I gotta keep it moving / Niggas make the same shit / Me? I make the Blueprint." Fuckin' right.
Kid Cudi – "Hyyerr" f/ Chip tha Ripper (Man on the Moon: The End of Day)
I wish every song on Kid Cudi's album had a bit of resemblance to this Bone Thugs-esque tune. Chip does his thing on the opening verse but the melodies on Cudi's second verse plus the song's dope slowed and throwed production got this pro-marijuana consumption anthem on my list. If only DJ Screw (R.I.P.) was here to have his way with this tune.
Lady Gaga – "Paparazzi" (The Fame)
The song that got me respecting Lady Gaga's work, this pop tune is a beast. Excellent song about the obsession of an artist from the viewpoint of a fan/groupie/bopper/etc. that has been lingering around the backstage for far too long. She gets her Fatal Attraction swag turnt all the way up the chorus accompanied by an infectious melody. Shit. Ain't no business like show business.
Lil' B – "The Devil" (Internet)
My favorite work from the internet's favorite young, strange rapper. Lil' B dropped a lot of crazy shit this year – mostly stream of conscious freestyles in a style he calls "BASED" – through blogs like Cocaine Blunts by Noz and hundreds of Myspace pages. This song features a huge, scary sounding beat laced with his BASED style of rap filtered with evil, telling of his own self becoming possessed by a demon. Heavy shit, dudes. Listen to this in the dark.
Major Lazer – "Pon de Floor" (Guns Don't Kill People…Lazers Do)
One of my favorite songs to hear in any club all year long. BIG CHUNE, BIG CHUNE!!
Mika Miko – "I Got A lot (New New New)" (We Be XUXA)
Sucks this great punk group bearing the right influences (The Ramones, The Germs, The Misfits, The Slits – all the great "The" bands) broke up recently. I got to see them only twice and sing during their cover of the Ramones' "Commando." They will not be forgotten. This is what I want in my punk rock.
Mos Def – "Worker's Comp" (The Ecstatic)
Favorite song off Mos Def's latest. I really think he's at his best when he puts it down in his style of singing yet keeps his signature BK rap not too far behind.
Neon Indian – "Deadbeat Summer" (Psychic Chasms)
Best music to come out of Austin, Texas all year. Reminds me of early Prince in a way. Very cute, danceable number with a good disco + new wave feel. Missed most of their set at this year's Fun Fun Fun Fest because my friend in Guerilla Foco Clan passed out on my feet and needed to be carried to emergency aid. I'm sure he can't wait to see 'em again!
New Boyz – "You're a Jerk" (Skinny Jeans and a Mic)
The one that brought the L.A. based dance craze to the mainstream. All summer little kids would sing this one incessantly. First jerk song I ever heard in my life. But (thanks to this hit) it has definitely not been my last. Gon' head, kids.
Ninjasonik – "Somebody Gonna Get Pregnant" (Art School Girls DEMO)
Informative dance track lamenting the dangers of unwanted pregnancy? Nah, it's just these niggas actin' ig'nant and getting trashed night after night with girls who love colored pencils. This New York trio has a bright future if they keep up the humor, punk rock aesthetic, and fun live shows.
R. Kelly – "Number One" f/ Keri Hilson (Untitled)
Kellz still got it. Keri is still on it. I still love it…mayne. The cheesiness of the deep voiced "Number One" hook in the chorus makes me yearn for another shot of patron and overpriced new shoes. Another one of my favorites to hear in any club this year.
Supreeme – "Niggas Ain't Shit" (God Bless The Child)
Another great song by another great group that broke up before their time was through. And yet another song that expresses the sentiments I wish to relay daily to artists I meet with egos blown up by no-name blog write-ups with music that sounds like throwback to an already done to death rap style of the past. "Niggas ain't shit to me / I mean, how could you expect to be? / No matter how big that you seem / You ain't shit to me." Exactly.
Tempa T – "Next Hype"
GRIME NEVER DIES! The Mike Tyson-esque shouts and smashes things while describing the ways he'll fuck you up on the biggest Grime song of the year. I wonder what B L A C K I E, the self proclaimed founder of American Grime, thinks of this great tune. The music video featuring Tim Westwood getting his asshole boss on made this one a winner for me.
Trey Songz – "LOL : )" f/ Gucci Mane & Soulja Boy (Ready)
Barely anyone agrees with me on this song but this beat by "Fisha & Price" is sick and the catchiness of the song is legit. Trey Songz did his thing on this, as well as Gucci and Soulja Boy. CUTE HOOD POP SONGS NEVER DIE! THEY MULTIPLY!
UGK – "Da Game Been Good To Me" (4 Life)
My favorite song off the latest (and sadly, the last) UGK album. Pimp C (R.I.P.) goes against fakeness and former decent rappers who have sold their soul to the industry and the pop charts while Bun B goes in for those ranting their anti-Southern rap bullshit on a website near you. The latest anthem in the fight for staying trill. "You lost yo spot when you went pop / CD flopped, you ain't hot / Da Game Been Good To Me / You lost yo cars and your house / Now you sleep on your mama's couch / Da Game Been Good To Me." Love. It.

Waka Flocka Flame – "O Let's Do It"
The return of crunk. Praise the Lord!! This product of Gucci Mane's entourage wilds the fuck out on this one. "O let's do it! / Drug dealing music!"
Young Dro – "Smoke Great" (R.I.P. The Mixtape: I Killed That Shit)
Young Dro croons his ass off on this auto tune country western influenced number from his excellent mixtape with Atlanta's legend Don Cannon entitled "R.I.P. The Mixtape: I Killed That Shit" which features the Polo king all dapper in a white suit holding a shovel over the grave of his opponent. "Come smoke one with me / I bet your hoe come with me / And I ain't even say I like her / I was just looking for a lighter."

Young Money – "Every Girl" (We Are Young Money)
Cute hook, nice verses by Lil' Wayne and Drake, plus a bit of shine for the other stars of Young Money. Another one of my favorites to hear in the club this year (at least until the chorus after Drake's verse).
Z-Ro – "Doin' Just Fine" (Cocaine)
Z-Ro sing raps his ass off about the coat tail riders surrounding him as a popular artist trying to get a piece of everything he claims to be his own. One of the best songs I've heard by the man in a year. His voice is only getting stronger too. "Homie, I don't need no help / Especially when it comes to spending my wealth." Weed carries, fall back. Your time is over.
——————————————-
Josh Cornejo
bass, Rule Five Draft
rule five draft on myspace.
27,656. fun.
27,655. Hugh Jackman
.
.
.
10. Swine Flu
9. The ridiculous explosion of popularity associated with Manchester Orchestra's Mean Everything to Nothing.
8. The relaunch of the Star Trek franchise
7. Face To Face Live @ Fun Fun Fun Fest
6. The Mighty Mighty Bosstones – Pin Points & Gin Joints (new album after 7 years of nothing, produced by Ted Hutt)
5. The Get Up Kids reunion tour
4. Lucero – 1372 Overton Park
3. Ted Hutt – Producer extraordinaire
2. The League on FX
1. The Inauguration of Barack Obama (As cliche as this is, its a huge moment in history. There have been two things our generation will always remember. This, and 9/11.)
——————————————-
E.J. Miller
guitarist/vocals, radio blackout
radio blackout on myspace.
1. The Lawrence Arms – Butt Sweat And Tears 7"
2. Strike Anywhere – Iron Front
3. Dead To Me – African Elephants
4. Riverboat Gamblers – Underneath The Owl
5. Lucero – 1372 Overton Park
6. Rancid – Let The Dominoes Fall
7. The Menzingers – Hold on, Dodge!
8. The Flaming Lips – Embryonic
9. Chuck Ragan – Gold Country
10. Chris Wollard & The Ship Thieves – Chris Wollard & The Ship Thieves

Matt & Kim – Grand
The Dead Weather – Horehound
——————————————-
Mike Damante
honorary polar bear/writer, Houston Chronicle
blink-182.com
Top 10 Songs of the Year:
10. Weezer – (If You're Wondering If I Want You To) I Want You To
9. Drake (f. Kanye West, Lil Wayne, Eminem)- Forever (Travis Barker Remix)
8. AFI – I'm Trying Very Hard To Be Here
7. Jay-Z (f. Alicia Keys)- Empire State of Mind
6. Anti-Flag – Sodom, Gomorrah, Washington D.C. (Sheep In Shepherd's Clothing)
5. Fat Tony – Lotust
4. New Found Glory – Don't Let Her Pull You Down
3. P.O.S – Purexed
2. Cobra Skulls – One Day I'll Never
1. Phoenix – 1901
Top 10 Releases of the Year
10. P.O.S – Never Better
Hard-hitting hip-hop devoid of any fluff or commercialism.
9. Big Sean – UKNOWBIGSEAN
This mixtape is better than most albums. Expect big things from Big Sean.
8. B.O.B – B.O.B vs. Bobby Ray (Mixtape)
Another mixtape that far surpasses actual albums. B.O.B is a one man OutKast and this release is a preview of his talents.
7. Cary Judd – Goodnight Human
I really hope 2010 is Judd's year. Goodnight Human is better than most of the singer-songwriter artists in the mainstream, and reminds me of why we all love acts like Jimmy Eat World and The Cure.
6. Rancid – Let The Dominoes Fall
Rancid's catchiest material to date.
5. Dear Landlord – Dream Homes
A throwback to old school, 'real' pop-punk. Dream Homes is the pop-punk record of the year by far.
4. NOFX – Coaster
A pleasant surprise and the best straight-forward punk record of 2009.
3. Third Eye Blind – Ursa Major
Ursa Major reminded me of why this band was always ahead of the curve during the 1990s and the record is proof they can still produce quality alternative rock.
2. Kid Cudi – Man On The Moon: The End of Day
Kid Cudi's hyped debut didn't disappoint. Man On The Moon: The End of Day is a triumphant venture into the concept album territory and can very well be hip-hop's future.
1. Tegan and Sara – Sainthood
Could Tegan and Sara top The Con? Yes. Tegan and Sara used smart indie-rock senses to craft a perfect pop/rock record.
——————————————-
Alex Whyte
loyal reader, wwm house favorite
homepage.
11. La Roux – La Roux
10. Silversun Pickups – Swoon
9. Said The Whale – Islands Disappear
8. .moneen. – The World I Want To Leave Behind
7. Third Eye Blind – Ursa Major
6. Big D And The Kids Table – Fluent In Stroll
5. Hockey – Mind Chaos
4. Frank Turner – Poetry Of The Deed
3. fun. – Aim & Ignite
2. Manchester Orchestra – Mean Everything To Nothing
1. Cassino – Kingprince
——————————————-
bedwetting cosmonaut
fellow blogger, loyal reader
homepage.
10. As Cities Burn – Hell or High Water
9. Monsters of Folk – Monsters of Folk
8. Freelance Whales – Weatherwaves
7. Atlas Sound – Logos
6. Brand New – Daisy
5. Thrice – Beggars
4. RX Bandits – Mandala
3. mewithoutYou – it's all crazy! it's all false! it's all a dream! it's alright
2. Grizzly Bear – Veckatimest
1. Manchester Orchestra – Mean Everything to Nothing
read his full list here.
——————————————-
Kat Swansey
friend/bear enthusiast/redneck
1. neko case – middle cyclone
2. fun. – aim and ignite
3. wilco – wilco (the album)
4. conor oberst and the mystic valley band – outer south
5. as cities burn – hell or high water
6. the warlocks – the mirror explodes
7. cassino – kingprince
8. monsters of folk – monsters of folk
9. brand new – daisy
10. third eye blind – ursa major
11. passion pit – manners
——————————————-
Mangtooth
writer, Music for Perfect People
homepage.
1. RX Bandits – Mandala
2. Portugal. The Man – The Satanic Satanist
3. Blakroc – Blakroc
4. Tom Waits – Glitter and Doom [Live]
5. Mayer Hawthorne – A Strange Arrangement
6. The Builders and The Butchers – Salvation is a Deep, Dark Well
7. Zechs Marquise – Our Delicate Stranded Nightmare
8. Raekwon – Only Built 4 Cuban Linx Pt. II
9. FELT – FELT 3 : A Tribute to Rosie Perez
10. RJD2 – Tin Foil Hat EP
——————————————-
Ricky Clarke
Stranger's Sonata, loyal reader, wwm house favorite
10. Moneen – The World I Want To Leave Behind
9. The Everpresent Melancholy – Center Stage Apology
8. Dance Gavin Dance – Happiness
7. The Decemberists – The Hazards Of Love
6. Sparks The Rescue – Eyes To The Sun
5. Closure Of Moscow – Temple
4. Say Anything – Say Anything
3. Brand New – Daisy
2. Person L – The Positives
1. The Cambiata – The Cambiata.
Biggest Disappointments of 09:
Muse – The Resistance (except the last three tracks. Those ruled)
Green Day – 21st Century Breakdown
Top 5 Movies of 09:
1. The Way We Get By (SEE THIS.)
2. Inglourious Basterds
3. Up
4. Where The Wild Things Are
5. The Fantastic Mr. Fox
Best Live CD/DVD
The Starting Line – Somebody's Gonna Miss Us
The IMMA LET YOU FINISH Award (Worst Ending To a Movie)
Transformers: Revenge Of The Fallen
Best Song of 09:
The Cambiata – Changing Everything
Favorite Show:
The Cambiata's Last Show (Opening Act: Kid:Nap:Kin) – July 10th, 2009
Best New Shows of the Year:
Community
Glee
Modern Family
——————————————-
Troy Smith (TMS2787)
Wadsworth, OH
ap.net user
15. Do Make Say Think – The Other Truth
14. Mos Def – The Ecstatic
13. Thursday – Common Existence
12. Wale – Attention: Deficit
11. Owen – New Leaves
10. Dave Matthews Band – Big Whiskey And The GrooGrux King
9. Clipse – Til The Casket Drops
8. Kevin Devine – Brother's Blood
7. Between The Buried And Me – The Great Misdirect
6. Every Time I Die – New Junk Aesthetic
5. Jay-Z – The Blueprint III
4. Grizzly Bear – Veckatimest
3. Thrice – Beggars
2. P.O.S. – Never Better
1. Brand New – Daisy
Re-Issue: The Blood Brothers – Crimes
Mixtape: Lupe Fiasco – Enemy Of The State: A Love Story
EP: Good Old War/Cast Spells – Split EP
Live: Jimmy Eat World – Clarity Live
Digital: Jack's Mannequin – The Dear Jack EP
Soundtrack: (500) Days Of Summer
Cover Art: Converge – Axe To Fall
Single: Phoenix – 1901
Video: Kanye West f. Mr Hudson – Paranoid
DVD: Arcade Fire – Miroir Noir: The Neon Bible Archives
Mash-Up Collection: Minty Fresh Beats – Jaydiohead (Jay-Z x Radiohead)
Show: Brand New & Robbers @ Grog Shop (Cleveland Heights, OH) 7/9
——————————————-
Isaac Ashe
writer, Sound Advice
soundadvice.
In no order:
Acoustic Ladyland – Living With A Tiger
Biffy Clyro – Only Revolutions
Deadmau5 – For Lack Of A Better Name
Fighting With Wire – Man Vs Monster
Future Of The Left – Travels With Myself And Another
Grizzly Bear – Veckatimest
Isis – Wavering Radiant
Kasabian – West Ryder Pauper Lunatic Asylum
Marmaduke Duke – Duke Pandamonium
Mr Hudson – Straight No Chaser
——————————————-
Trang Nguyen
friend/bear enthusiast
1. Au Revoir, Simone – Still Night, Still Light
2. Grizzly Bear – Veckatimest
3. The XX – The XX
4. Bat for Lashes – Two Suns
5. Papercuts – You Can Have What You Want
Honorable Mention: Q-Tip – Kamaal the Abstract (Official Release)
——————————————-
Jason Hermansdorfer
Drums, The Riverside Worship Project
homepage.
1. P.O.S – Never Better
2. Manchester Orchestra – Mean Everything To Nothing
3. Brand New – Daisy
4. As Tall As Lions – You Can't Take It With You
5. Thrice – Beggars
6. MuteMath – Armistice
7. Fun. – Aim and Ignite
8. John Mayer – Battle Studies
9. Taking Back Sunday – New Again
10. Sherwood – QU
——————————————-

Bobby
reader, ap.net user
twitter.
10. New Found Glory – Not Without a Fight
9. Wale – Attention Deficit
8. Jay-Z – The Blueprint 3
7. John Mayer – Battle Studies
6. Brand New – Daisy
5. Set Your Goals – This Will Be The Death of Us
4. person L – The Positives
3. fun. – Aim & Ignite
2. Manchester Orchestra – Mean Everything to Nothing
1. P.O.S. – Never Better
Top Sets:
3. New Found Glory (Not Without a Fight Tour May 2009 Lawrence, KS)
2. person L (July 2009 San Diego, CA)
1. Manchester Orchestra (Daisy Tour October 7th 2009 Kansas City, MO)
——————————————-
Tu-Anh Pham
blogger/friend/bear enthusiast
homepage.
Top 10 Albums:
10. Dirty Projectors – Bitte Orca + Discovery – LP
9. Phoenix – Wolfgang Amadeus Phoenix
8. Camera Obscura – My Maudlin Career
7. Yeah Yeah Yeahs – It's Blitz
6. Bat for Lashes – Two Suns
5. Passion Pit – Manners
4. Grizzly Bear – Veckatimest
3. As Tall as Lions – You Can't Take it With You
2. Wild Beasts – Two Dancers
1. The XX – XX
Top Songs of 2009:
The XX – Fantasy
Grizzly Bear – Foreground
Wild Beasts – Underbelly
Mr Hudson – Supernova (ft. Kanye West) (hot hot hot sizzle! I can has glitter star suit too plz?)
Jay-Z – Empire State of Mind (ft. Alicia Keys)
Bat for Lashes – Daniel
The Big Pink – A Brief History of Love
Camera Obscura – James
Dirty Projectors – No Intention
Discovery – Swing Tree
Florence and the Machine – Dog Days Are Over
La Roux – Armour Love
Lady Gaga – Starstruck (ft. Space Cowboy and Flo Rida)
Little Boots – Remedy
Metric – Collect Call (everything you love about Emily Haines)
Monsters of Folk – Magic Marker
Natalie Imbruglia – All the Roses
Passion Pit – To Kingdom Come
The Temper Trap – Sweet Disposition (This is the song that made the movie 500 Days worthy and guys flock to the nearest window seat on the train to reminisce about sunsets and hot chicks.)
Wilco – One Wing
Feist & Ben Gibbard – The Train Song
Cass McCombs – Dreams Come True (ft. Karen Black)
Yeah Yeah Yeahs – Zero (RAC remix)
Phoenix – 1901
Beyonce – Halo (insert favorite Kanye West outburst here, "____________")
As Tall As Lions – Lost My Mind
read her list here. pls to visit and become her friend.
——————————————-
Vishal Bhatt
Grizzly's Cousin, Future ESPN Analyst
fake homepage.
Top 11 Sports Moments of 2009:
1. Arizona Cardinals vs. Pittsburgh Steelers – Larry Fitzgerald emerged as one of the best wide receivers this past year, and his playoff performances and Super Bowl performance was within a few minutes of having one of the greatest Super Bowls of all time. Ben Roethlisberger engineered a game winning drive, connecting with Santonio Holmes multiple times throughout the drive, until Holmes' last catch proved to be the dagger. A remarkable finger tip grab, keeping two feet inbounds ended Super Bowl XLIII as one of the most exciting Super Bowl's.
2. Wimbledon – Again: Roger Federer vs. Andy Roddick – Another match for the ages, underdog Andy Roddick silenced all his critics by bringing his A game for the entire tournament at Wimbledon. The last match went down to the 5th and final set, and the tiebreak went on for what seemed like forever. Close to four and a half hours for the match – with the last set lasting about an hour and a half. Federer ended up winning 5–7, 7–6(6), 7–6(5), 3–6, 16–14.
3. Turnberry – 2009 British Open – Tom Watson, showed how great golfers remain great. One of the toughest courses to play at, requiring perfect shots with all your clubs seemed to be a story for the making. The only thing that holds this moment from being Number 1 was Tom Watson ended up losing to Stewart Cink in a 4-hole playoff. Not taking away from Stewart Cink, who won his first major, but Tom Watson was the story of the tournament, even over Tiger Woods missing the cut. Tom Watson still showed that he could compete with golf's best at age 59.
4. Villanova vs. Pittsburgh – 2009 Elite 8 – Scottie Reynolds ran the length of the floor to put in a layup with no time remaining in the game to put Villanova into the final four. One of the most exciting games to watch of 2009 NCAA tournament, Villanova proved to be a very dangerous 3 seed in the tournament.
5. Nick Adenhart and Jasper Howard – Wondering how these can be top moments? – The Los Angeles Angels of Anaheim were heavy favorites to win the AL West in 2009. Great defense, great offense, and a young but very talented pitching staff. Nick Adenhart lost his life in a car accident following one of his starts. The Angels never crumbled and ended up clinching the AL West and celebrating with Adenhart, his family, and the jersey. One of the finer moments to see how your sports team can be your family as well.
The Connecticut football team was faced with a huge tragedy following the stabbing of cornerback Jasper Howard. However the top moment here comes when Connecticut visited West Viriginia the following week, without Jasper Howard, and West Virginia fans showed their class by recognizing Howard was one of their own.
6. Usain Bolt – Fastest man alive – To think how amazing it was to watch this man in the Track and Field events of the 2008 Olympics. Had it not been for Michael Phelps' remarkable gold medals, Bolt would have been the talk of the Olympics. However he ended up being even faster than the year before with his 100 meter dash in Berlin. He crushed his old record by .11 seconds. Crazy.
7. Chicago Bulls vs. Boston Celtics – First Round 2009 NBA Playoffs – One of the most exciting rounds of the NBA Playoffs that I can remember. Ranks up there, too bad it was only a first round, but still very memorable. 7 Overtime periods in 7 games, with only one of the games being a blowout. Buckets exchanged possession after possession, and the defending NBA Champions (at the time) were pushed to the brink by the 7th seed in the East.
8. Washington Capitals vs. Pittsburgh Penguins (Alexander Ovechkin vs. Sidney Crosby): 2009 Stanley Cup Playoffs – The Stanley Cup Playoffs is just a different atmosphere from the regular season. More intensity and all teams are trying to get to the end of the season to hoist Lord Stanley's Cup at the very end. However this Eastern Conference semi-final matchup was one of the most exciting series of the cup. Included arguably the two greatest players of the game today, in Alexander Ovechkin and Sidney Crosby who put on a show for us. The series went into 7 games, with the Penguins eventually winning and then winning the Stanley Cup, but Game 2 was when both of these stars earned hat tricks. Crazy.
9. Michael Vick – After serving in prison for over a year, Michael Vick earns his reinstatement into the NFL. Now, don't get me wrong, he did deserve his punishment for animal cruelty and stupidity (throwing away millions upon millions of dollars), but the experience humbled him. It was a top sports moment, because you are able to see how people are given a second chance and how (up to now) he has been honest with the media, fans, friends, teammates and family. Accepting his role as the Eagles' backup, Michael Vick has come a long way. The interview he had with 60 minutes was great, enjoy it if you have the time and haven't seen it before.
10. Florida Gators vs. Alabama Crimson Tide: 2009 SEC Championship, #1 vs. #2 in the BCS – Now before I get political and start to complain about how this has happened before (see Ohio State #1, Michigan #2, in one of the greatest games ever – 2006), this game had an incredible amount of hype. The two powerhouse teams did what they needed to the regular season and both produced Heisman candidates in Tim Tebow and Mark Ingram. It would be a game that decided what team would make it to the National Championship. It would "mark" the stage for Tebow or Ingram to seal a Heisman win. Now even though it was a blow out, it was still nice to see Florida go down, so we don't have to hear Tim Tebow going for his third ring. Enjoy the highlights.
BONUS: Ohio State vs. Michigan 2006.
11. Jimmie Johnson (Nascar) – I don't watch this sport. Ever. Think it's pretty boring watching a car go around in an oval, but nonetheless it is still a tough sport. Jimmie Johnson won his fourth consecutive Sprint Cup Series Championships. This has not been done by any Nascar driver ever, so deserves some props. So congratulations to Jimmie Johnson for being one of the best guys to…drive a car.
read his top albums of 2009 list here.
that'll do it for this year. stay tuned for lists from your favorite bears!
peace and love,
grizzly