album review: lazerbeak – legend recognize legend (2010)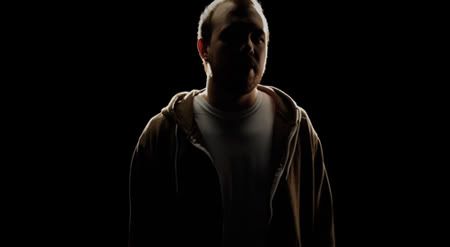 i know, i know. it's been a while since we've written an album review. however, a late night conversation between panda and myself lead us to this review (and possibly three others, if we follow through). lazerbeak is known as the producer behind hand over fist, the guy who co-produced never better, and pretty much the best producer that doomtree has on their lineup. i was fairly excited when i heard that he was doing a solo effort, but the results couldn't have been predicted to be this great.
plain and simple, this is a fantastic album that any fan of any genre could appreciate. there's incredible production on both the hip-hop and indie-rock fronts, and there's all sorts of experimental goodness that lies within the confines of this 33 minute monster of an album. hit the jump for the review, which i happened to churn out in less time than the album's run time.
-grizzly
Artist: Lazerbeak
Album: Legend Recognize Legend
Release Date: September 28, 2010
Record Label: Doomtree Records
Aaron Mader, better known as Lazerbeak, has spent the entire bulk of his career with The Doomtree Collective up until this point meticulously crafting beats and overlooking projects such as the collaborative Hand Over Fist and working diligently with the expansive roster. That's not to say he hasn't ever dabbled in the performance aspect, as Beak's early career was spent as the guitarist/vocalist of the indie-rock band, The Plastic Constellations. Both of these credentials would ultimately lead to Legend Recognize Legend, Beak's debut LP for Doomtree Records.
Going into the album, Mader surprised much of his fanbase by going into the project with no intentions of it being instrumental. Taking a more progressive and experimental route, Mader announced that he would be singing the majority of the record. Right off the bat, the one-two punch of "Dream Team" and "Land's End" are entirely too indicative of the esoteric and ambient production that we've come to expect from Lazerbeak.
Not only that, hearing his breathy and soothing vocals does exactly that; the listener is instantly put at ease knowing that his voice isn't lacking any talent. Sure, he's not the best singer, but he's getting the job done and surpassing expectations by leaps and bounds.
Aside from the actual music, there are a lot of outside factors that go into appreciating Legend Recognize Legend. Lazerbeak could've just as easily made an instrumental album like Paper Tiger's Made Like Us and gotten away with it. He could've had a revolving door of hip-hop emcees come through the studio and rap over his beats a la DJ Khaled, but alas, there isn't a single rap feature on the entire album. That's right, folks. Not even the most ultimate of cop-outs, a P.O.S. feature, is found here. The extent of the features goes as far as some female harmonizing on "Bound" and choral vocals on many of the album's tracks.
The experimental aspect of the production also ties into this album's luster. Ethereal landscapes of sound are achieved with the massive, big-budget movie soundtrack-esque tendencies of songs like "Pearly Gates" and "Tempest." The production on the record also allows the album artwork to make a tiny smidgen more sense.
Lazerbeak has finally done the unthinkable: He's created a record that's going to force the Doomtree roster to step their collective game up. Rapping about politics isn't going to cut it anymore. Legend Recognize Legend is rich in texture, heavy in heart and passion and fueled by an accessible aesthetic that manages to tie everything together, and ultimately setting him high and above the pack.
Grade: 8.7/10
———————————————————————
buy legend recognize legend on iTunes or amazon.
-grizzly