g.o.o.d. friday – kanye west – take one for the team [f. keri hilson, pusha t and cyhi the prynce] (2010)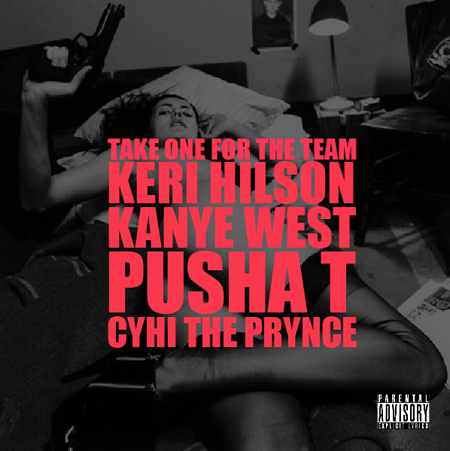 wasn't ever expecting ms. keri baaaaaby on a good friday cut. there have been plenty of surprises though. what's not a surprise is kanye dropping off the GF cuts on saturday, in typically late fashions. both pusha and cyhi have been getting some of that preferential VIP treatment. i'm still waiting on the cons to show up on a GF cut.
and oh yeah, this song is nasty. you don't even need to turn the bass up.
download:
kanye west – take one for the team [f. keri hilson, pusha t and cyhi the prynce]
-grizzly