album review: the get up kids – there are rules (2011)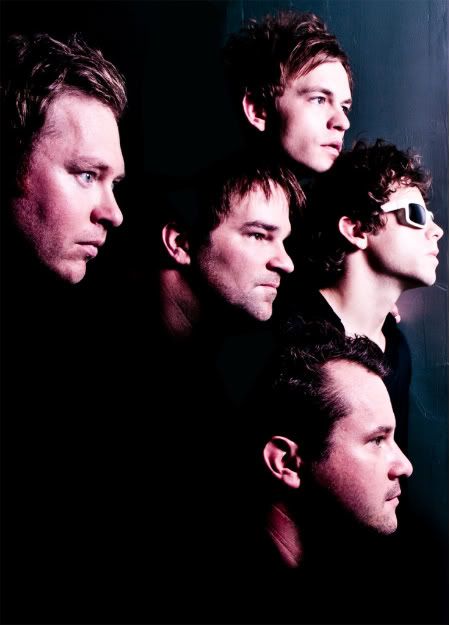 what to do after a seven year split and you've aged as ungracefully as your band name? the get up kids are back with there are rules (out january 25th) and the ace up these guys' sleeves is how much they've matured without ever really growing up.
hit the jump for the full album review.
- sunbear
Artist: The Get Up Kids
Album: There Are Rules
Record Label: Quality Hill Records
Release Date: January 25, 2011
As one of the few remaining for-bearers of the emo movement as we know it today, The Get Up Kids were faced with a crucial career move for their most recent album. Do they build upon the foundation that has, in their interim absence, flourished in popularity only to fall victim to its own oppressive qualities? Or, rather do they pursue a matured path and start anew as The Get Up mid thirty-somethings?
After all, this is the band that defined a generation of horn-rimmed glasses-wearing, mild-mannered teenagers who thought their world would cave in at the drop of a "Dear John letter." The kind of outpouring of emotion that the early Get Up Kids were so adept at would graze the limits of self-mockery should they create another record in the same vein as their classic Something to Write Home About in this day and age.
Thankfully, the Kids shed those tears during their hiatus and reformed anew with something more substantial in mind than teenage heartache. The unmistakable Get Up Kids sound, power chords, shrill octaves, and scrambled drumming have all been banished from the current incarnation of the band. In its place are rumbly drum and bass, and more of keyboardist James Dewees then any album has ever seen. Dewees flavors this album with everything from full synthesized instruments ("Shatter Your Lungs") to spaced out synth leads (the Cure-like "Rally 'Round the Fool"). There are certainly a few old-fashioned barn-burners on the album (the relentless "Pararelevant," or the 'is this a Franz Ferdinand song?' "Regent's Court") , and for the most part the album rocks, but nothing really sticks. Matt Pryor's still got the same screechy vocals that we've all identified as the sound of heartbreak. What he lacks here are the wry melodies that were as infectious as they were memorable. There's no "Holiday" to be had or even a "Martyr Me" to offer. Those Kids were put to bed long ago.
To call There Are Rules a "mature" album would be a misnomer. The Get Up Kids tried to 'mature' two albums and nine years ago with the subtle-pop of On a Wire to mixed results. Rules is a step in a whole new direction. Raw emotion and heart on your sleeve lyrics have been traded up for a garage-rock sound (with heavy Korgs) and age-appropriate topics. It's a new kind of tension that The Get Up Kids are dealing with here and that's becoming an adult with very real problems. Anyone looking to re-hash the past with Rules might be greatly disappointed by the route that the band has taken but those fans are stuck in a state of arrested development. This is a new Get Up Kids album for a new decade.
Grade: 4.5/10