show recap: saves the day/bayside/i am the avalanche (november 3, 2011)
Saves the Day and Bayside are both veteran bands with impressive new records that hit retail earlier this year, so a co-headlining tour made sense in terms of doing what's best to fill venues. Despite how jam-packed these lineups were, people just aren't going to shows as much anymore, which is sad. The Warehouse Live Studio is a marquee venue for tours like this, and after seeing New Found Glory and Saves the Day perform here together two years back, we knew that this would be a nostalgia-infused show for the ages.
Hit the jump for the recap.
-grizzly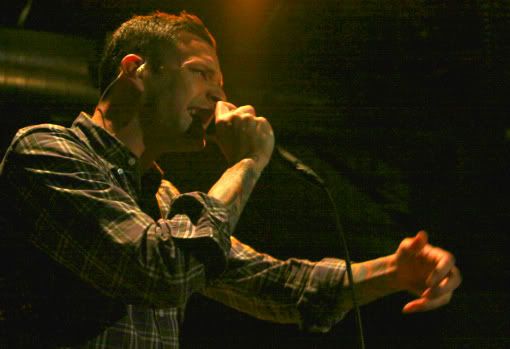 With a 7:00 p.m. set time, our dinner plans thwarted us from catching Transit's set, but that was just fine, as I Am The Avalanche was a main attraction for us. Vinnie Caruana's "new" band has put out Avalanche United, their first new album in six years, and it is the biggest breath of fresh air in an otherwise stale genre. With set opener "Brooklyn Dodgers," fans of the band had their own little clique dead center, singing along to every word from the former Movielife-frontman. "Holy Fuck" went over well, sending those feel-good, posi vibes through fans who have embraced the band's grittier, back-to-basics sound. A thirty minute set didn't do nearly enough justice for this band, but closing the set with the very throwback "I Took a Beating" set the pace for the rest of the evening.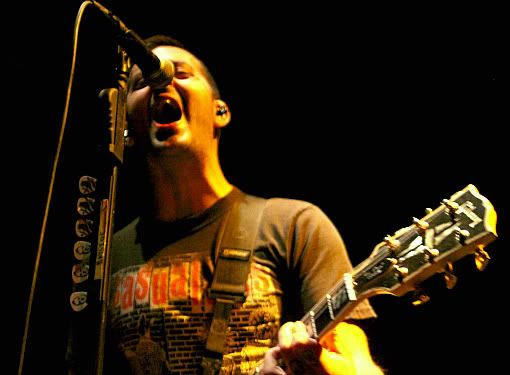 Bayside has consistently been one of the best live bands that I've seen more than a handful of times. They've managed to squeeze onto tours with everyone from Fall Out Boy to The Starting Line and always seem to bring out an impressive and dominating crowd that makes the experience all the more better. It doesn't hurt that their 2011 album Killing Time isn't hard pressed to find some great guitar-driven anthems either. Similarly, it was quite the treat to hear two songs from their debut, including the live rarity in "Alcohol and Altar Boys." After seeing the crowd's reactions throughout the night, it's settled that "Carry On" is that song for the band, a clear-cut live staple that always gets setlist placement at the right time. And although I didn't figure it out until Saves the Day took the stage, Bayside was the true headliner of this show. Not only did roughly 150 people leave after their set, but it seemed as though the crowd was deeply invested in the discography, singing back songs from all five of their studio LPs.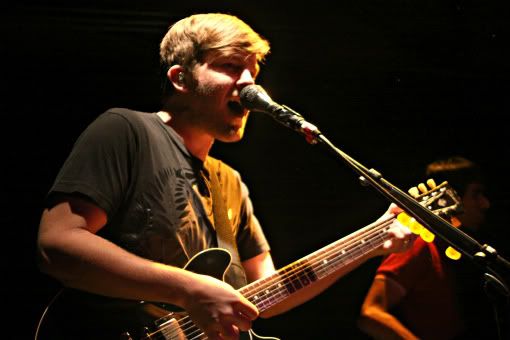 Prior to the "trilogy" of Sound the Alarm, Under the Boards and Daybreak, I hadn't seen Saves the Day live. However, I have managed to catch them on the supporting tours for each of the aforementioned albums. While I often wonder what it was like to see them in their heyday of the Through Being Cool and Stay What You Are eras, their current performances of the songs from those times are a sweet consolation prize. Every member of the touring Saves the Day is obsolete for all intents and purposes, as Chris Conley remains as the only original member. Conley is as great as ever, putting his nasally and earnest voice to the stage. He's a no frills kind of guy, shy in his approach to both song and stage presence. And while playing the overly ambitious, 10 minute "Daybreak" near the end of a set when everyone is drunk and tired, sandwiching them between "You Vandal" and "At Your Funeral" tends to serve as some redemption. Above everything else, this was a solid lineup from head to toe, making the "forking over money for a live show" aspect well worth its weight for the club patrons.
[SETLISTS]