album review: drake – take care (2011)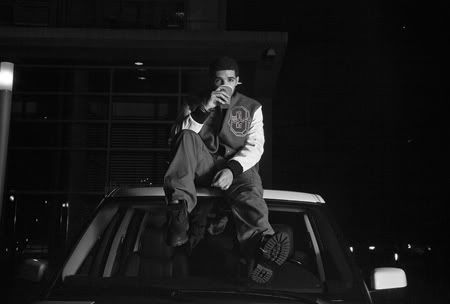 Here comes an album that many of us were anticipatin', debatin' and already hatin'. Drake's sophomore album hits stores today, and will probably see a massive first week's worth of sales, so be sure to read the review before convincing yourself to go pick the record up. Or steal from the webs.
Review after the jump.
-grizzly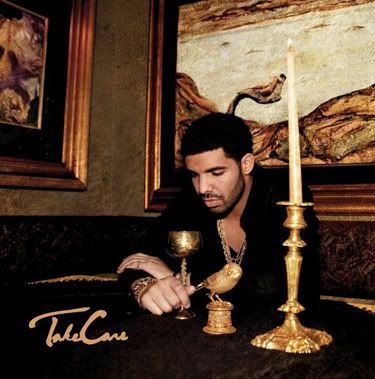 Artist: Drake
Album: Take Care
Release Date: November 15, 2011
Record Label: Universal/Young Money Entertainment
Since becoming one of hip-hop's fastest-growing superstars, there have been two incarnations of Drake; the naiveté and vulnerability that flowed throughout So Far Gone and the bravado raps of Thank Me Later. So when it came down to recording Take Care, an executive decision had to be made. Which avatar would he align himself with on his sophomore effort? Granted, there's a little of both, but the focused and earnest nature of the former is what would come from the studio sessions.
In the months leading up to the release of Take Care, Drake took to his personal blog to drop off introspective tracks like "Dreams Money Can Buy" and "Club Paradise," which both hinted at the aesthetic he would be aiming for with this release – to the delight of many. Drake was always best when he made honest and exposed music over the minimalist production of lab partner and confidant, Noah "40" Shebib. Not to mention, blog-favorite Abel Tesfaye, better known as The Weeknd, has seen a considerable amount of success in 2011 and has his fingerprints all over this album. Whether through his features on "Crew Love" and "The Ride," or the apparent influence in transitional tracks like "Cameras/Good Ones Go Interlude," Drake wanted to embrace that gloom and doom mentality, especially with such a personal album at the helm.
After a few listens, it's apparent that Take Care is more meticulous and cohesive than its predecessor. Gone are the forced features from rappers that never fit the Drake mold (See: T.I., Young Jeezy) and the bastardized production from outlets like Swizz Beatz and Timbaland. So in contrast, Thank Me Later felt more like a portfolio for Drake, displaying any connection he had in the music industry, where as Take Care sticks to what Drake knows, is comfortable with and shines on. And aside from the occasional outshine from Kendrick Lamar and Andre 3000, Drake manages to pilot this album seamlessly when it comes to the features from Rick Ross, Nicki Minaj and Lil Wayne.
Drake's never been one to shy away from his sensitivity, and while it may have all anchored off of 808s & Heartbreak, Drake has always done it better – evident in songs like "Shot for Me," the Rihanna-assisted and Jamie-xx and Gil Scott-Heron-sampled "Take Care," and "Doing it Wrong," a song proudly showcasing a glorious harmonica feature from the great Stevie Wonder. Don't let the downtrodden tracks fool you – even his raps are better this time around, as he flows effortlessly through lengthy verses on "Underground Kings" and album-opener "Over My Dead Body."
Drake has inexplicably transformed casual fans of rap into die-hard supporters of his own movement, made entirely possible through how accessible and relatable his songs are for the average 20-something. And sure, none of us have private jets or the gold chains he raps about intermittently, but when's the last time you've heard a R&B/hip-hop hybrid about drunk dialing an ex-girlfriend? In a nutshell, that's what Drake decided to bring to the table. And naturally, why wouldn't the average 20-something buy into that?
Grade: 9.0/10.0