purity ring announce album + obedear + tour (2012)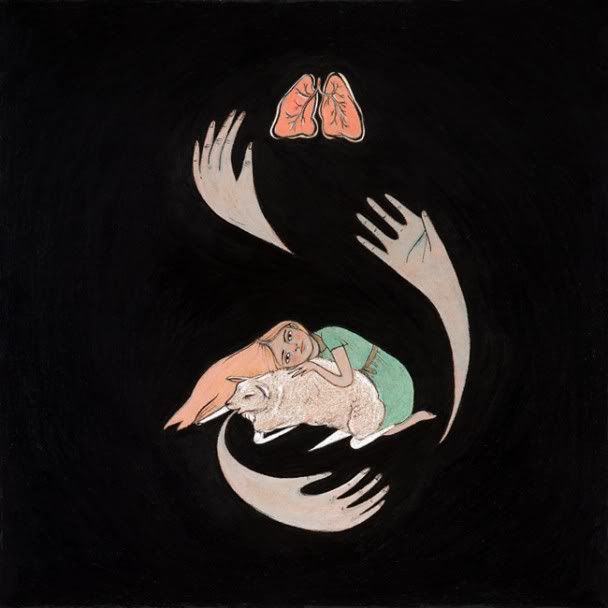 okay, all together, class:
- purity ring's upcoming album has a name, release date, and tracklist. shrines will be released july 24th on 4ad. everything you've heard from the canadian synthpop band so far are on the lp ("bellispeak", "loftcries", "ungirthed").hit the jump for the full tracklist.
- add a fourth song to the pre-album buzz and download out the piano-plinky "obedear" here.
- you can catch the band on tour with the dirty projectors (yay!) starting on july, but much earlier if you're across the pond. check out the dates after the jump.
- sunbear

SHRINES TRACKLIST
01 "Crawlersout"
02 "Fineshrine"
03 "Ungirthed"
04 "Amenamy"
05 "Grandloves"
06 "Cartographist"
07 "Belispeak"
08 "Saltkin"
09 "Obedear"
10 "Lofticries"
11 "Shuck"
Purity Ring:
04-27 Rockdale, TX – Nocturnal Wonderland Texas
05-22 Montreal, Quebec – Casa Del Popolo
05-23 Ottawa, Ontario – Café Dekcuf
05-26 George, WA – Sasquatch Festival
05-31 Barcelona, Spain – Primavera Festival
06-03 Dublin, Ireland – Forbidden Fruit Festival
06-05 Amsterdam, Netherlands – Vondelkirk
06-08 Berlin, Germany – Berghain Kanteen
06-11 Paris, France – Chez Moune
06-12 London, England – White Heat @ Madame Jojo's
06-14 Toronto, Ontario – NXNE @ Wrong Bar
07-06 Toronto, Ontario – Danforth Music Hall *
07-07 Montreal, Quebec – Club Soda *
07-08 Boston, MA – Paradise Rock Club *
07-10 Brooklyn, NY – Celebrate Brooklyn *
07-11 Millvale, PA – Mr. Smalls Theater *
07-13 Chicago, IL – Pitchfork Music Festival
07-14 Milwaukee, WI – Pabst Theater *
07-15 Minneapolis, MN – First Avenue *
* with Dirty Projectors