predictions: nba playoffs [conference semifinals] (2012)
Overall, the first round was a bit of a snoozer. Sure, we had a handful of great games. And sure, the reigning champions were swept with flying colors. But a few too many matchups were…dull.
Hit the jump for our predictions for round two, as well as our recap of our round one predictions.
-grizzly and thevhb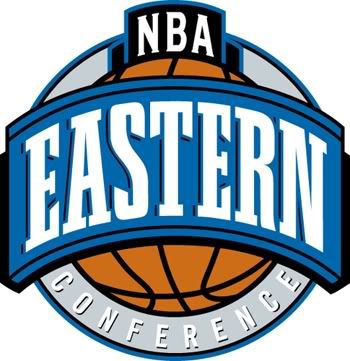 (8) Philadelphia 76ers vs.

(4) Boston Celtics
The Boston Celtics will have to use their experience to beat this young 76ers team. The 76ers did get past a depleted Bulls team, but they are not a team to take lightly. With a solid bench and role players all around, any sixer can go off on any given night. If KG plays the way he did in the decisive game 6 against the Hawks, the Celtics team won't be beat.
Grizzly's Prediction: Celtics in 5. Boston is focused now. Paul Pierce has been excellent, and I see one loss in Game 3.
Vish's Prediction: Celtics in 6. The Sixers may steal a game or two, but the Celtics squad is determined as ever to get to the Eastern Conference Finals

(3) Indiana Pacers vs.
(2) Miami Heat
The trash talk already begun by the Pacers. Their coach and a few players have called the Heat "floppers." It'll be interesting to see how MVP Lebron James, and company handle this young Pacers team who is hungry to prove that they are the real deal. Danny Granger will have to be stellar on both sides of the ball in order to have any luck against the Heat.
Grizzly's Prediction: Heat in 4. Minimal playoff experience and Heat's suffocating defense will be the clincher here.
Vish's Prediction: Heat in 5. The Pacers will be close in a lot of games, but won't have an answer for the Big 3.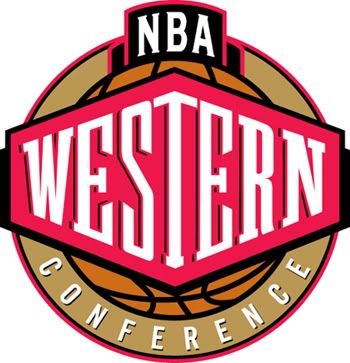 (3) Los Angeles Lakers vs.
(2) Oklahoma City Thunder
The Oklahoma City Thunder showed the rest of the NBA that they are ready to play after knocking off the defending world champs. They face a Lakers team who has lacked consistency from anyone not named Kobe Bryant. They have the talent to compete with the Thunder, but will need Bynum and Gasol to come up huge.
Grizzly's Prediction: Thunder in 7. I was mobbin with the Thunder this whole year, and while I believe the Lakers are the best answer to knock the Thunder out, this will go down to the line in 7. Harden and Bynum are the X-factors.
Vish's Prediction: Thunder in 6. The Thunder are more consistent and have faced this Laker team before. Bynum will quit in a few games, costing the Lakers a chance to advance.

(1) San Antonio Spurs vs.
(5) Los Angeles Clippers
The Spurs had no trouble with the Jazz and got plenty of rest as they awaited the Grizzlies/Clippers winner. The Clippers seemed like they were outplayed most of the games against the Clippers and got a little banged up, but are energized and determined to prove that they can hang with the big boys.
Grizzly's Prediction: Spurs in 6. Clippers are still inexperienced as a team in the playoffs, and the injuries won't allow them to play at their true potential.
Vish's Prediction: Spurs in 7. In a tough series, the Clippers will give the Spurs all they can handle, but won't be able to get over the hump.
——————-
Let's recap our predictions from the first round. Points will be tallied with 1 for the correct winner, and 1 for the correct game total:
Bulls/76ers:
Vish: 0 Grizzly: 0
Bulls in 4 was apparently a big joke, considering Derrick Rose went down with the torn ACL, Noah's ankle injury, and Luol Deng being banged up. The Bulls couldn't handle the losses of their three best players and the 76ers are the 5th 8 seed to beat a 1 seed.
Heat/Knicks:
Vish: 2 Grizzly: 2
This series should've been a sweep, but we both allowed for one lousy Heat loss, which is exactly what happened. Don't even think a healthy Knicks team would have produced better results.
Pacers/Magic:
Vish: 2 Grizzly: 2
This was a snoozer at best. Can't say this was an exciting series at all.
Celtics/Hawks:
Vish: 1 Grizzly: 2
Some great games in the series, but the Celtics seemed to have dominated, even without Rondo in Game 2. Having different players step up at different times.
–
Spurs/Jazz:
Vish: 1 Grizzly: 1
Jazz kinda folded, huh? Another boring ass series.
Thunder/Mavs:
Vish: 2 Grizzly: 1
The Mavericks couldn't even pull one win out of their ass, and they had about 3 of the 4 games in the bag. Bet they really miss Chandler, DeShawn Stevenson, and JJ Barea.
Lakers/Nuggets:
Vish: 1 Grizzly: 2
Great series. Anything that goes to seven is worth sticking around for. The Lakeshow definitely delivered, and having World Peace in Game 7 helped them edge out the Nuggets.
Grizzlies/Clippers:
Vish: 2 Grizzly: 0
Clippers advance to the 2nd round for the 2nd time since they moved to LA after a hard fought and well deserved battle.
Total Points:
Vish: 11 Grizzly: 10