introducing: the dividedby clothing (2012)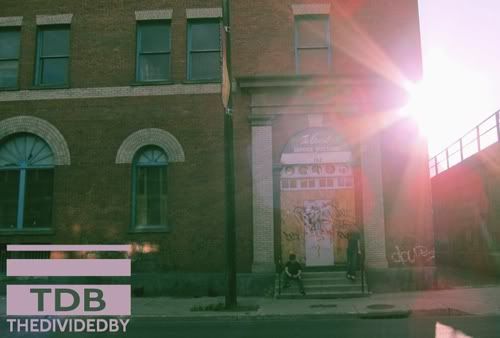 it is with both great honor and disdain that i present to you a couple of my internet friends/fellow trolls' latest endeavor: the dividedby clothing. this project started between co-founder kyle pedersen and designer brock landrum as a way to get out tangible, honest products to sponsor musicians and artists with, while ultimately achieving the (canadian?) american dream: making money. kyle, formerly of nothing sounds better, is also working towards bringing artists to his own label of the same name. the latest addition was longtime AP.net staffer and weworemasks-enthusiast lueda alia to help lighten the load of promotion and creative thinking.
together, the three of them will bring you some sweet goodies in the vein of snapback hats, Ts, crewnecks, hoodies, and much much more. as of last week, their spring/summer collection is hot off the press and ready for public consumption. hop to and shout at these folks.
links of reference:
the dividedby homepage/webstore
the dividedby facebook
the dividedby twitter
they're also on instagram and a bunch of other shit you'll wanna be a part of. in the coming week, stay on the lookout, as weworemasks will be graced with some free shit to giveaway from TDB. if they don't give it to us, we'll trek up to canada and rob them anyhow.
cheers, y'all!
-grizzly