the week in sports: 5/28 – 6/3 (2012)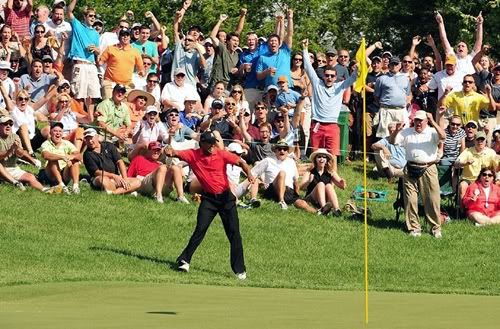 Tiger wins, Johan Santana throws a no-hitter, Hornets get the #1 pick, and the Hard Knocks team is announced. Oh yeah, the NBA Playoffs and Stanley Cup Final really changed courses by the end of the weekend.
Hit the jump for this week's biggest sports news.
-grizzly and vish (@thevhb)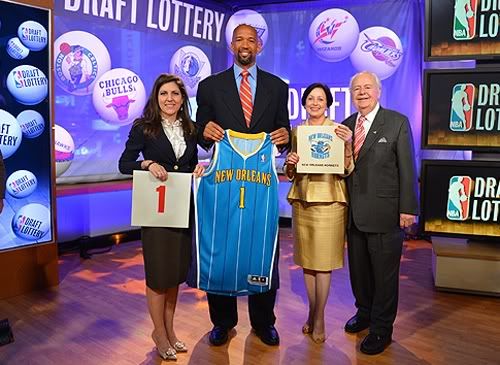 NBA News:
The New Orleans Hornets won the NBA Draft Lottery. Conspiracy theory? Get out of here with that ish. Check out the Grantland article on how there could have been one. It argued the different points of views for different teams and how they could've been considered "controversies." Read it here.
Other tidbits:
-If you know a sad Charlotte Bobcats fan, share this information with them. Buy 1 season ticket package, get 1 free. Yes it is real.
- Deshawn Stevenson has an ATM in his Kitchen. Wish you could make this shit up.
- Lil Wayne in the news again. Don't worry, nothing about his beef with Pusha T. This time, he wanted to go the Spurs/Thunder Game 3 matchup but was "denied" entrance. Thunder responded that he need to buy a ticket. Check out Lil Wayne's tweet in response, as well as the story from NBA.com.
Playoff Update:
- The San Antonio Spurs' win streak extended to 20 games, before they lost two straight to the Thunder . The Series is tied 2-2.
- Paul Pierce and Lebron James (for the first time since 2008) both fouled out of Game 4, leading to an OT victory by the Celtics, evening that series as well.
NHL News:
Defenseman, Nicklas Lidstrom will retire after spending 20 years in the NHL. All were with the Detroit Red Wings . Lidstrom will go down as one of the best defenseman of all-time. He has won the NHL's top defenseman (Norris Trophy) 7 times among some of his impressive feats.
Bob Hartley will be named Head Coach of the Calgary Flames . He won a Stanley Cup with the Colorado Avalanche and has also coached the Atlanta Thrashers (now Winnipeg Jets).
Stanley Cup Final Update:
The LA Kings have taken a 2-0 edge against the New Jersey Devils after their overtime win on Saturday night. They look to close out the series this week to claim the Stanley Cup.
MLB News:
Johan Santana threw the first ever no-hitter in New York Mets' history Friday, June 1. 8,020 games worth. Santana threw 134 pitches before he no-hit the Cardinals.
- Roy Oswalt has reached terms with the Texas Rangers . One of the strongest teams gets a little stronger if Oswalt returns to his old self.
- Carlos Gonzalez of the Rockies hit 3 homeruns Wednesday night against the Astros.
-The Seattle Mariners scored 8 runs in the 2nd and 3rd innings Wednesday against the dominant Texas Rangers and ended up winning 21-8.
-Outfielder, Magglio Ordonez has officially retired after 15 seasons which he spent with the White Sox and Tigers.
Key Injuries:
- Roy Halladay joins many of his Philadelphia Phillies' teammates, and will be out 6-8 weeks due to a strain in his right latissimus dorsi.
- Jered Weaver of the Angels was placed on the 15-day DL with a lower back injury.
-Carlos Lee of the Astros was placed on a 15-day DL as well.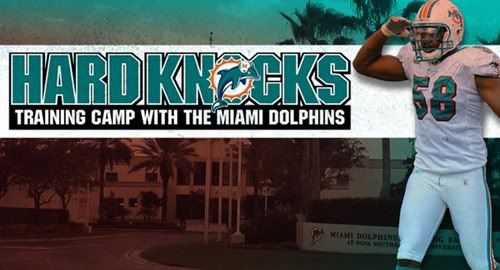 NFL News:
The Miami Dolphins will be on this year's HBO's "Hard Knocks." [Insert joke about Kim Kardashian and Reggie Bush]
Tom Brady had a pretty hilarious skit on Funny or Die. Check it out here.
The NFL will have a ProBowl for the upcoming season. It'll be played a week before the Superbowl in Hawaii. "Can't wait!" -No one, not even Bart Scott.
Justin Blackmon, the rookie WR for the Jacksonville Jaguars was arrested for a DUI. An NFL player getting a DUI? No way! In other news, the sky is blue.
Golf:
Tiger Woods got his 73rd PGA Tour victory tying him with Jack Nicklaus for second all-time, after winning the Memorial Tournament, Sunday afternoon. It was his fifth victory at Jack's tournament.
The French Open:
- Serena Williams lost in the first round of any grand slam tennis event for the first time in her career after she was upset 6-4, 6-7, 3-6.
- Victoria Azarenka the #1 seed on the Women's single side, lost to the 15 seed, 2-6, 6-7.
Other:
Boxing : Floyd Mayweather will start his 87-day jail sentence for domestic battery which his was charged with in late December.
Spelling Bee : Snigdha Nandipati won the 85th Scripps National Spelling Bee. She did not have to spell her name to win. She does get an amazing winning deal, though: $30,000 in cash, a trophy, a $2,500 savings bond, a $5,000 scholarship, $2,600 in reference works. Congrats on this accomplishment if you read this blog, Snigs!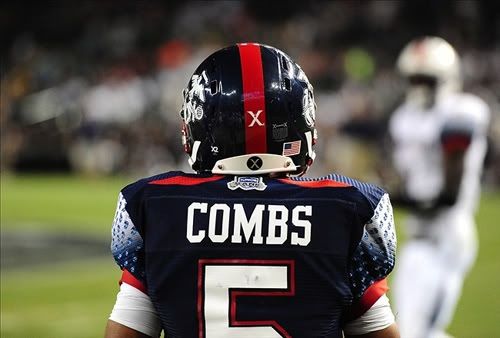 NCAA News:
Here, we mix entertainment with sports. P. Diddy's son, Justin Combs has received a scholarship to play football at UCLA. Justin has earned this scholarship, but has caused controversy because P. Diddy is so filthy rich that Justin should give the scholarship to someone else.
Vish's take: If the kid earned the scholarship, he should be entitled to it. Just because your dad is someone doesn't mean you can't start being your own man. The family shouldn't have to do anything – if they do it on their own, great.
What to Watch this Week:
NHL Stanley Cup Playoffs:
The Stanley Cup Final
NBA Playoffs:
The Conference Finals should be wrapped up by next week's post.
Thanks for reading!
-grizzly and vish