the week in sports: 6/4 – 6/10 (2012)
The NBA Finals are set, the Stanley Cup Final is stretching out to a game 6, maybe even a game 7. People really turned on boxing and much more. Hit the jump for the breakdown of this week's biggest sports news.
-grizzly and vish (@thevhb)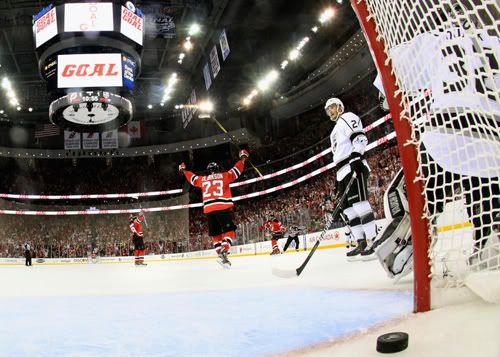 NHL News:
After rolling out to a 3-0 series lead, the LA Kings looked unstoppable and on their way to a sweep. However, the New Jersey Devils didn't want to go home without a fight — as they won the next two. The low ratings for the Stanley Cup Final can be attributed to the fact that the casual sports fan would rather take to and watch the NBA Playoffs. It's a shame, but comes with the territory. The Stanley Cup Final will wrap up this week, with game 6 on Monday.
NBA News:
The Thunder won 4 straight to beat the Spurs in 6; while the Heat hung on against a resilient Celtics team to close out and win in 7. For a more in-depth analysis of the NBA Finals, check out our prediction post for the highly anticipated matchup between the Oklahoma City Thunder and the Miami Heat .
Other tidbits:
-The mayor of Boston, Thomas Menino, knows the Celtics . Kind of. Watch him flub the names of his hometown team.
- Metta World Peace did the weather in Canada. You know you wanna watch it.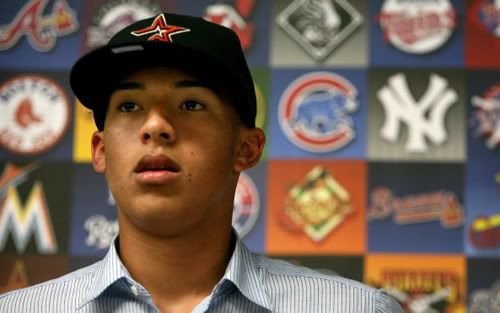 MLB News:
-The Houston Astros selected Shortstop Carlos Correa with the first pick in the 2012 MLB Draft. He is 17 years old and the first player from Puerto Rico taken with the first pick. Read that again – HE IS SEVENTEEN!
-As a team, the Seattle Mariners threw a no-hitter against the LA Dodgers on Friday. 6 total pitchers were used.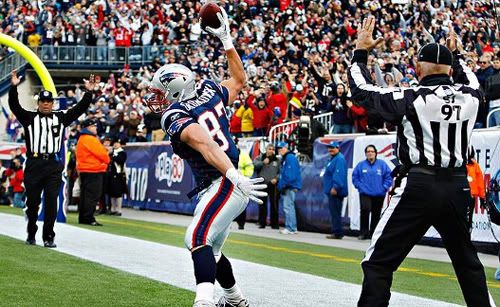 NFL News:
The referees are still trying to reach a new CBA with the NFL. In the meantime, the NFL has started to hire replacement referees.
Other Tidbits:
-A 6-year old New York Giants fan sent Brandon Jacobs , now a 49er, a letter and $3.36. Read it here.
- Rob Gronkowski inked a 6-year, $54 million extension with the New England Patriots . This probably made Wes Welker really happy.
-After a failed one year stint with the New England Patriots , Chad Ochocinco was released by the Patriots. It'll just be a matter of when – but expect him to join a new team this week.
-I guess this is NFL news? But if you want to waste 2 min of your time, watch Terrell Owens on OCNN.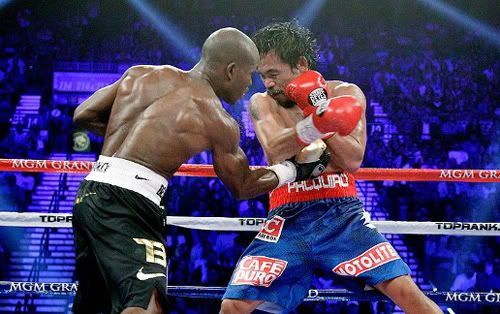 Boxing:
Timothy Bradley defeated Manny Pacquiao after a split decision controversy. The decision blew up twitter and definitely had people scratching their heads after the fight, including Bradley.
The French Open:
- Rafael Nadal won the men's single championship 6-4, 6-4, 2-6, 7-5 – beating Novak Djokovic to win his 7th French Open.
- Maria Sharapova won the women's single championship 6-3, 6-2, thus completing her Career Grand Slam.
Soccer:
UEFA Euro 2012 has begun and there have been some intense matchups/games.
On Saturday, Group D played and Denmark upset Netherlands 1-0 , while Germany beat Portugal 1-0 after a Mario Gomez goal in the 72' minute
On Sunday, Group C's marquee matchup between Spain and Italy ended in a 1-1 draw.
Belmont Stakes:
- I'll Have Another did not participate in the Belmont Stakes due to an injury, and Union Rags secured a victory in a tight race.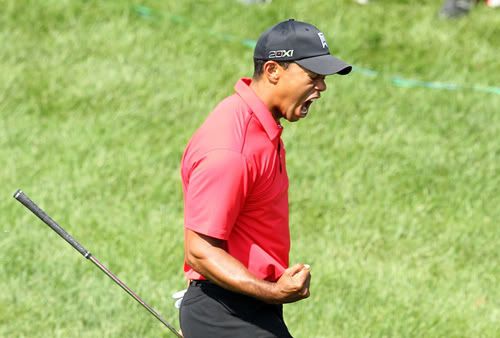 What to Watch this Week:
NHL Stanley Cup Playoffs:
The Stanley Cup Final: LA Kings vs New Jersey Devils (3-2 Kings)
Game 6: Monday, 8 EST
Game 7*: Wednesday, 8 EST
NBA Playoffs:
The NBA Finals: Miami Heat vs. Oklahoma City Thunder
Game 1: Tuesday, 9 EST
Game 2: Thursday, 9 EST
Game 3: Sunday, 8 EST
PGA Tour:
The U.S. Open – The Olympic Club in San Francisco, CA.
Tiger, Phil, Bubba will play in the same group Thursday and Friday.
Soccer
UEFA Euro Soccer 2012
MLB:
3 games: Pittsburgh Pirates @ Baltimore Orioles
3 games: Cleveland Indians @ Cincinnati Reds
3 games: Miami Marlins @ Tampa Bay Rays
Thanks for reading!
-grizzly and vish