the week in sports: 7/17 – 7/23 (2012)
The Gotham Rogues (aka the Pittsburgh Steelers) were a part of The Dark Knight Rises, which premiered this weekend. Which on a side note, has official apparel from Under Armour, which is pretty cool. Meanwhile, in the world of actual sports, the NCAA handed down a butt load of sanctions for Penn State, Ernie Els won the British Open, a few notable NFL stars got extensions, Larkin and Santo were officially inducted into the baseball hall of fame, and a few Mighty Ducks references to boot.
Hit the jump for the breakdown of this week's biggest sports news.
-grizzly and vish
NCAA News:
Joe Paterno's statue is no longer outside of Beaver Stadium in State College. Penn State's President, Rodney Erickson, felt that the statue had to come down because it was in the best interest of the University and a necessity to begin any sort of healing process for the victims of Jerry Sandusky. Due to the sanctions imposed by the NCAA, Joe Paterno is no longer the winningest coach in NCAA football history. 111 of his 409 wins were vacated.
Dr. Mark Emmert, the president of the NCAA read sanctions placed against Penn State earlier this morning. These were basically self-imposed sanctions by the University. Penn State will be fined $60 million, a 4-year football postseason ban, loss of 10-20 scholarships per year for 4 years, all wins from 1998-2011 were vacated, 5 years of probation. Any football student-athlete will be able to transfer without having to sit out a year. The Big 10 Conference also imposed sanctions on Penn State. Penn State will be fined an additional $13 million, and won't be able to share any bowl-game revenue.
Vish's Take: These sanctions are worse than the originally rumored death penalty. What SMU received years ago is nothing to the hits taken by Penn State in lieu of the child abuse scandal. I was originally on the fence about the NCAA getting involved, but after learning that Penn State accepted the sanctions imposed, it was clear that the NCAA got this 100% correct.
Other Tidbits:
- Oregon football coach, Chip Kelly along with some of his assistants, ran with the bulls in Pamplona. Check it out.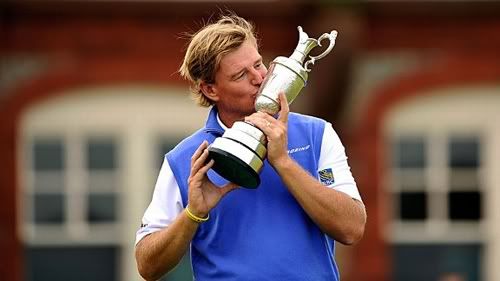 PGA News:
Adam Scott led after 54 holes by 5 strokes. Tiger Woods was in the hunt, but it was an unexpected veteran who wound up winning the 2012 British Open. The Big Easy – Ernie Els. Adam Scott led by 3 strokes with four holes to play and had an epic collapse by bogeying the last four holes. Either way, the course finally got a hold of some of the players, but Ernie Els ends up winning his second Claret Jug with a final score of 7-under.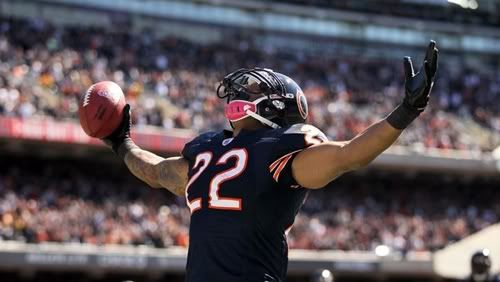 NFL News:
Matt Forte got signed to a 4-year contract ($32 million) with the Chicago Bears .
Ray Rice will also be happier after signing a long-term deal (5 years, $40 Million) with the Baltimore Ravens .
Arrests:
Because there were two keys players that were arrested, we made a whole new sub-section for them.
- Dez Bryant turned himself in after pushing his mom. Cowboys fans along with the rest of the nation simply shake their head in disappointment.
- Marshawn Lynch was arrested on suspicion of a DUI. How athletes get DUIs surprise me. Don't they have someone part of their entourage to drive them back? C'monnnn Mannnnn.
-Another Detroit Lions player was arrested. It was Aaron Berry, again. This time, the Lions cut the troubled cornerback.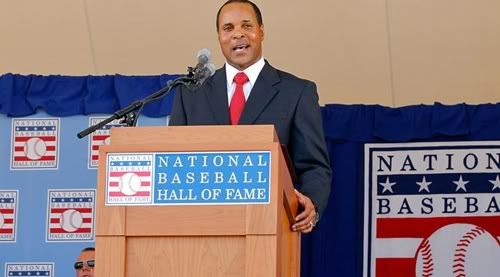 MLB News:
Barry Larkin and Ron Santo were inducted into the baseball hall of fame. Well deserved for both on outstanding professional careers.
Key Injuries:
-Joey Votto of the Cincinnati Red who is quietly having a stellar season, will miss 3-4 weeks after needing knee surgery.
-Jose Bautista of the Toronto Blue Jays injured his wrist and is day-to-day.
-David Ortiz of the Boston Red Sox will be placed on the 15-day DL.
NBA News:
The United States Basketball team struggled a little bit, but with the help of Lebron James' 30 points prevailed over Brazil 80-69. On Sunday afternoon, they held off Argentina 86-80. They wore some throw-back uniforms to honor the 1992 Dream Team. Check out Lebron's Instagram photo from before the game. Very cool.
Speaking of which, Grantland had an amazing article comparing this year's Olympic team to the USA Ducks . Yes, Gordon Bombay and company. quack Quack QUACK!
Player Movement 2012:
- Grant Hill : Old Team: Phoenix Suns, New Team: Los Angeles Clippers.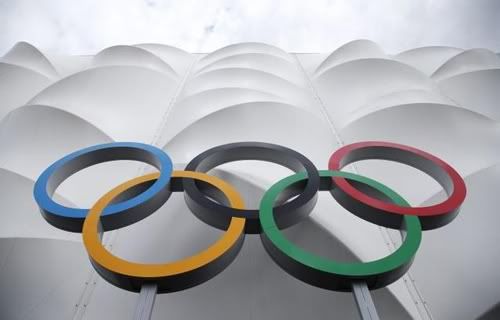 What to Watch this Week:
2012 Olympics
The Opening Ceremony is this Friday, July 27th. Tune in for looks to be a great few weeks of sports.
USA USA USA!
MLB:
3 games: Washington Nationals at New York Mets
3 games: Boston Red Sox at New York Yankees
Thanks for reading!
-grizzly and vish