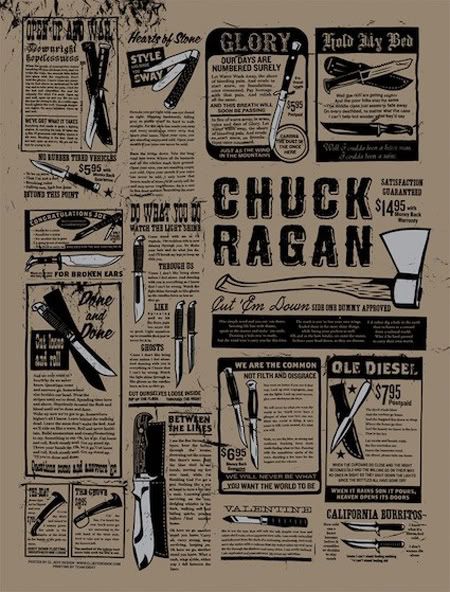 Another day, another contest. Chuck Ragan just released his newest solo endeavor, Covering Ground, this past Tuesday. weworemasks is teaming up with Side One Dummy and of course, our good friends at htxmusictoday to give you this completely awesome limited edition lithograph poster. To enter, all you have to do is e-mail us at weworemasks [at] gmail [dot] com with the following information:
-Name
-Why you want this poster
…and that's it! Keepin' it easy.
Good luck!
-grizzly