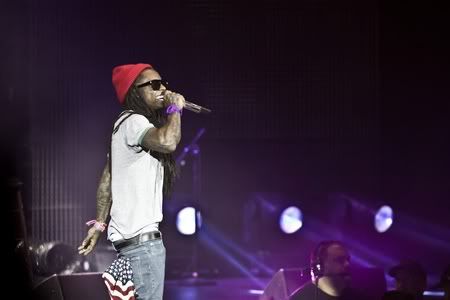 photo credit: sc knows
I had caught the first incarnation of Lil Wayne's I Am Music tour in 2009, in which the support was lended by Young Jeezy, Soulja Boy and Jeremih, for better or for worse. Back then, Wayne was pre-sober, pre-jail and pre-probaton. His syrupy mindset was all but mentioned, but he managed to put on a great show – one of the better hip-hop performances I had seen. I had always been a Wayne fan from a distance too, as his musical output wasn't always as fleshed out as Tha Carter II and Tha Carter III.
One Rebirth, I'm Not a Human Being, two mixtapes and a Carter IV later, I'm back at the Woodlands catching Lil Wayne perform again, this time with the aid of Rick Ross, Keri Hilson and Groupon. Also, it's worth noting that this was the last night of the tour.
Hit the jump for the recap.
-grizzly
Continue reading →