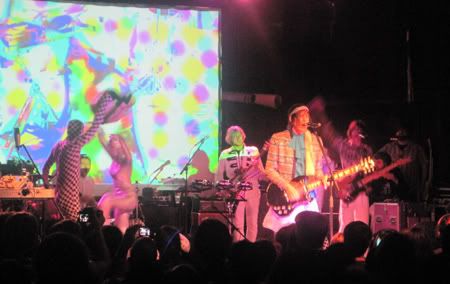 What can you expect from an of Montreal show 14 years into their bizarre career? Well, pretty much for bizarre to be … expected. At first, the collaboration between Janelle Monae and Of Montreal remained as the only link between the two bands, that is, until the show was over. This entire tour's purpose was seen through the stage presence of both of these festival-headline-worthy acts, as the False Priests Meets the ArchAndroid tour hit Numbers, a Houston venue that is on its gradual descent into one of the city's oldest, most historic (and equally disgusting) venues.
For the record, we didn't want to pin the duties of this post to one bear, and seeing as how two were in attendance and Sunbear's Fun Fun Fun Fest work will become demanding over the next two days, this is a joint venture.
Hit the jump for the recap.
-Sunbear y Grizzly