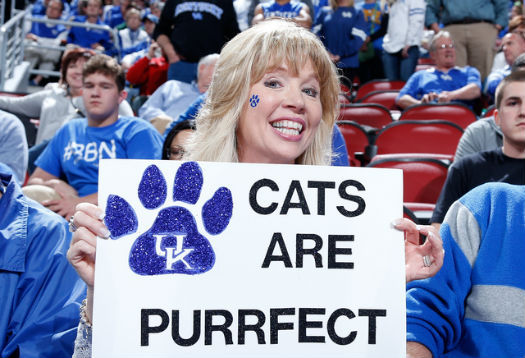 March Madness took off without a hitch – and the Sweet 16 is now set. After this weekend, we'll have the Final Four ready to go. Under the jump review all the Sweet 16 matchups and some quick predictions, as well as the rest of this week's biggest news.
-grizzly and thevhb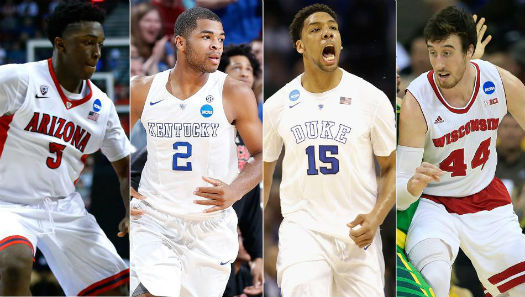 NCAAB News:
The NCAA Tournament is down to the Sweet 16. We had a memorable first day on Thursday as we saw Baylor and Iowa State get upset, while the Round of 32 we lost our first one seed (Villanova) and some two seeds (Kansas and Virginia). It wouldn't be March without the upsets. Hope your bracket is still in good shape, as we start the second weekend, where we will know who represents the Final Four.
Check out Vish's breakdown of the Sweet 16 matchups and who he thinks will come out on top (and ultimately represent their respective regions in the Final 4). It's a bit more entertaining than what you'll find out there, so hope you enjoy.

Ben Howland will be the next head basketball coach for the Bulldogs. He was previously with UCLA.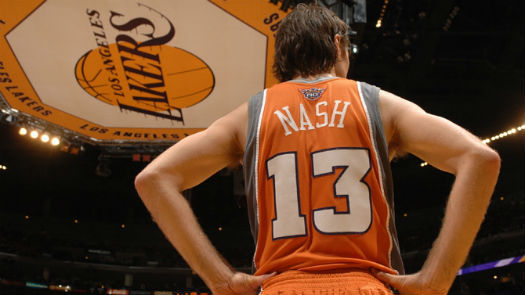 NBA News:
Steve Nash has decided to retire. Tough to see his career shortened due to injuries, but the former 2-time MVP will go down as one of the better PGs of this generation.
Serge Ibaka is expected to miss 4-6 weeks after having arthroscopic knee surgery. Then it was announced that Kevin Durant will not play basketball the rest of the year. Meanwhile, Russell Westbrook is having himself a triple double onslaught. Westbrook has 9 on the season (NBA took away his 10th one against the Heat).
Streak Watch:
Milwaukee – 6L
Indiana – 6L
New York – 4L
Golden State – 6W
LA Clippers – 4W
Phoenix – 4W
OKC – 3W
San Antonio – 3W
Portland – 4L
New Orleans – 3L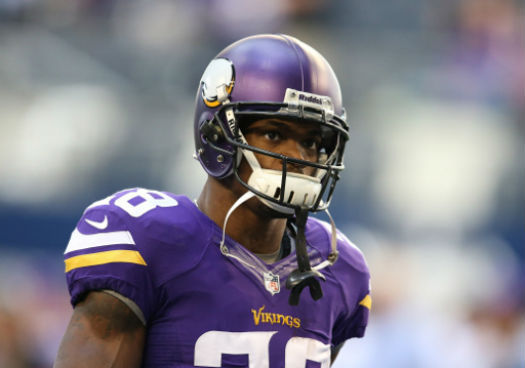 NFL News:
Former pro bowler and serial rapist, Darren Sharper will serve 9 years (and up to 20, following the verdict in Louisiana) after pleading guilty to several sexual assaults and rape charges. I think we speak for everyone when we say "have fun in jail, you sack of shit."
The league has released their full list of compensatory picks for the 2015 Draft.




 The Browns are front-runners! …. for HBO's Hard Knocks (might be a year too late)
 Greg Hardy signed with the Cowboys in a potentially amazing deal. His contract is incentive-based and he can make a boat load if he can stay on the team and on the playing field.
JJ Watt restructured his contract and freed up $8M in cap space.
Adrian Peterson's agent has gone on to say that Minnesota is no longer the place for AP. He also rode a camel into his 30th birthday.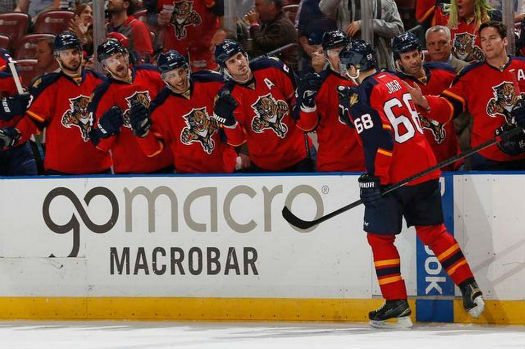 Other News
Golf:
There were two albatrosses (aka a "double eagle") this past weekend at Bay Hill. It's a rare sight, but you can see the first one by Daniel Berger and the second one by Zach Johnson
NHL:
You'll have to trust us that the NHL and the playoff race is starting to heat up. Jaromir Jagr netted his 718th career goal. Now fifth all-time.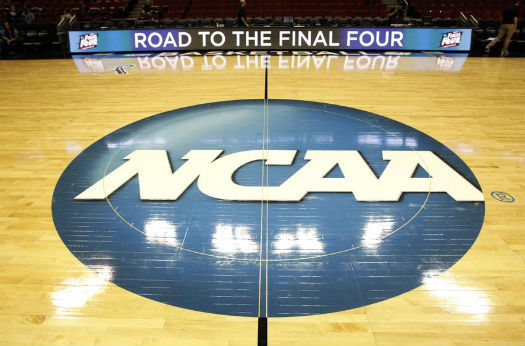 What to Watch this Week:
Sweet 16:
Midwest [Cleveland, OH]:
[1] Kentucky v. [5] West Virginia | 3/26 | 9:45* | CBS
Vish: Kentucky. It's hard to go against a team that finds a way to win on and off the court. Sorry for the jumping the gun, but it's pretty difficult to believe this much talent on one team is being done in a "legit" way.
[3] Notre Dame v. [7] Wichita State | 3/26 | 7:15 | CBS
Vish: I still don't know wtf a Shocker is. I don't think anyone that goes there does. But then again, how can you mess with a "Fighting Irish(man)." Wichita State had an emotional win over Kansas and thinks their luck runs out. They won't get to the end of the rainbow and find their pot of gold. They are done shocking people. Ok, I think that's enough. Notre Dame.
I'm taking Kentucky to beat Notre Dame, because they are better at basketball.
West [Los Angeles, CA]:
[1] Wisconsin v. [4] North Carolina | 3/26 | 7:47 | TBS
Vish: Frank the Tank goes off against goes off against the inconsistent Tar Heels. Whoops, wrong "Frank the Tank." If you don't get that or it doesn't make you want to watch Old School, then this is probably not the blog for you. So bye. Oh yea, I think Wisconsin wins.
[2] Arizona v. [6] Xavier | 3/26 | 10:17* | TBS
Vish: Arizona. Xavier sounds like a team that doesn't really belong with a team link Arizona. Plus Arizona is in the desert, which is close to "dessert" and everyone loves dessert.
Arizona over Wisconsin to represent the West.
East [Syracuse, NY]
[4] Louisville v. [8] NC State | 3/27 | 7:37 | TBS
Vish: It's pretty close to baseball season, so I'm siding with Louisville. Even though their offense is as inconsistent as the Cleveland Browns (sorry, had to), they get it done against their ACC foe.
[3] Oklahoma v. [7] Michigan State | 3/27 | 10:07 | TBS
Vish: Michigan State. Sparty knows how to get it done in March. I wonder if they do this on purpose, just so everyone can marvel in amazement.
Michigan State will make to the Final Four after beating Louisville.
South [Houston, TX]:
[1] Duke v. [5] Utah | 3/27 | 9:45* | CBS
Vish: Duke. I know more about Duke than I do about Utah for the reason below.
[2] Gonzaga v. [11] UCLA | 3/27 | 7:15 | CBS
Vish: Gonzaga. I really don't know too much about any of these teams. My bedtime is usually 10 pm, so I rarely see them play. Went with the higher seed.
Duke will get past a feisty Gonzaga team to advance to the Final Four.
NBA:
3/24 | 8:00 | TNT | LA Lakers at Oklahoma City
3/24 | 8:00 | TNT | San Antonio at Dallas
3/24 | 10:30 | TNT | Golden State at Portland
3/25 | 7:00 | ESPN | Chicago at Toronto
3/25 | 9:30 | ESPN | Oklahoma City at San Antonio
3/29 | 12:30 | ABC | Houston at Washington
NHL:
3/24 | 7:00 | NBCSN | Los Angeles at NY Rangers
3/25 | 8:00 | NBCSN | Chicago at Philadelphia
3/26 | 7:00 | NHLN | Anaheim at Boston
3/28 | 1:00 | NHLN | NY Rangers at Boston
3/28 | 8:00 | NHLN | Los Angeles at Minnesota
Thanks for reading!
-grizzly and vish